Home for ALL Nationalities
Welcome to the Swiss Club, home FOR all Nationalities
The Swiss Club is surrounded by lush greenery, offering a unique setting in the middle of the jungle. The Club offers families, sports enthusiasts, and gourmands' endless options. 
Want to become part of a diverse and international community enjoying the uniqueness of the Swiss Club. Are you looking for a place to engage in a wide range of sports, a family place where kids and parents can enjoy nature and fun, or a wonderful alfresco dinning? We offer all of this. 
Our Facilities
The Swiss Club offers a wide range of facilities from sport to play to dine, providing members unique choices in a beautiful setting.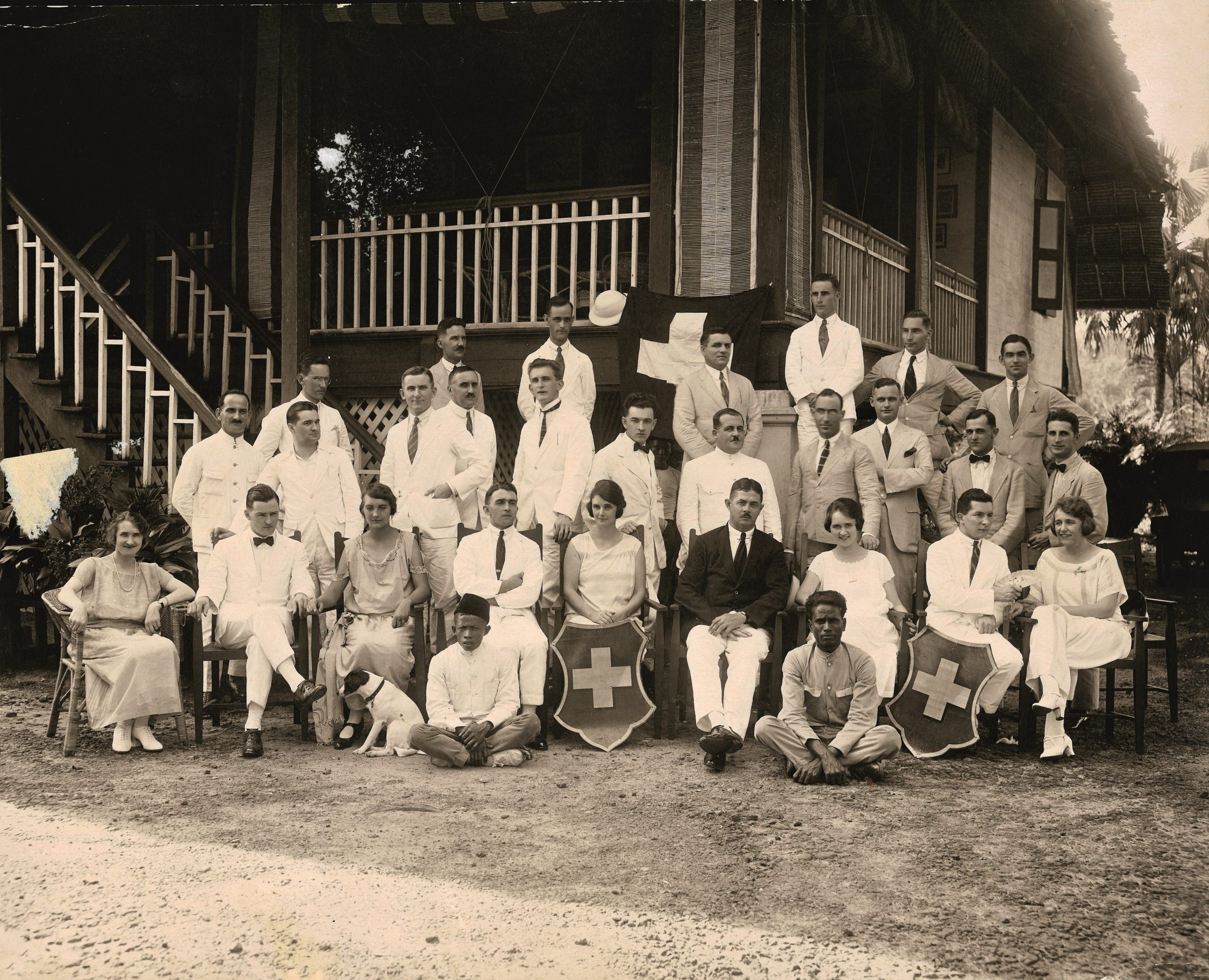 Our History
The Swiss Club was founded on 29 June 1871 by Mr. Otto Alder and his friends. It was then known as the Swiss Rifle Shooting Club of Singapore, as friends gathered with their rifles for serious shooting practice in the forest at Balestier Road.
Stay informed and connected with the Swiss Club.
Join us on WhatApp and Telegram
Subscribe to our WhatsApp broadcast group or Telegram channel to receive timely updates from us!
As a member of our WhatsApp group or Telegram channel, you will receive announcements on our membership events and the latest promotions as well.
To join us on WhatsApp:
- Save our number on your phone (9776 5508) as Swiss Club
- Drop us a Whatsapp text with your name and membership number
- We will save you as a contact and add you to our broadcast list.
To join us on Telegram:
- click this link https://t.me/swissclubsingapore from your phone or scan the QR code below.
For urgent matters, you may drop our reception a call at 6591 9420 (9am - 8pm) daily.
Enjoy our latest edition of the Club magazine.